Hurricane Communications
Design, Production and Marketing of professional rugged headsets and helmets and wireless accessory equipment for mobile communication.

Hurricane Communications S.r.l. is the Italian leader company in the production of audio components for radio devices and for intercom systems targeted to military, avionic and professional environments.
Hurricane is specialized in customizing a broad range of standard products to specific customers requirements, supplying an express service and a professional and technical customer care and concurring to a perfect audio transmission in truly hard environments.
Founded in 1995, between its customers Hurricane counts nearly all Italian airports, police force, Financial police, Italian State Television (RAI), Italian Army, National Fire Departments and several Ministries.
The mission of Hurricane is to determinate with its customers the best tools for being able to communicate anytime and anywhere with no compromises and strictly handsfree.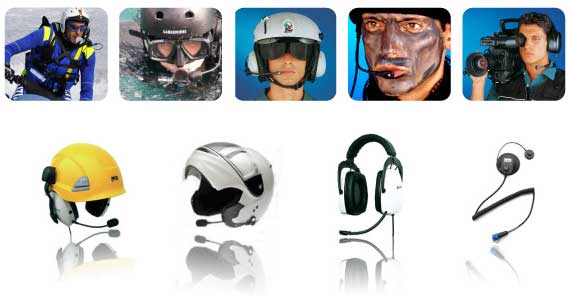 La vasta gamma di prodotti Hurricane Communications, ampliata con l'ingresso nel 2005 nel Gruppo Altesys, è stata creata per rispondere alle esigenze dei propri clienti, per quantità, qualità, prezzo e compatibilità con tutte le radio in circolazione. La professionalità Hurricane Communications è un marchio di qualità: significa la soluzione di un problema.